Resources
All safety resources in regards to youth ministry are located on the Safety Resources menu item here on this website.

#ONETEAM Challenge Devotional Download
Momentum Youth Bible Study Series

You can now download our new Momentum Youth Bible Study guides covering our 28 fundamental beliefs in a new and refreshing way geared towards youth. Each PDF lesson can be filled out using most PDF readers on your computer or smartphone.
Download each individual Bible study on this page.
Quickstart Prayer Guide for Generation Z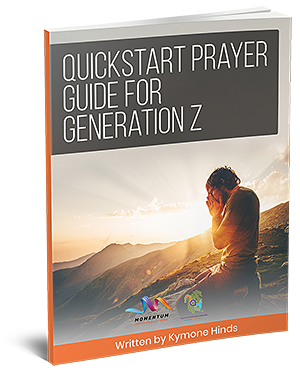 It seems like such a simple request. It was a request made by the disciples to Jesus one day. They saw Him praying and were so impressed and impacted by His prayer that they wanted to learn to pray like Him. This guide will help you to connect with Him deeper and get more out of your time in prayer.
NOTE: The table of contents in this QuickStart guide is clickable which allows those who download it to go to whatever page they wish.
AdventSource
AdventSource has been a strong partner to young adult ministry in conspicuously placing resources and services within easy access of church leadership at all levels. Robust online listings of young adult ministry resources, specialty catalogs, listserve services, inclusions in newsletters, speakers bureaus, event management, and resource development have been part of an enlarging array of tools available to support young adult ministry. http://www.adventsource.org/
AdventSource also has various products for LOGOS Bible software that are listed here.
College and University Information
SDA Universities – www.adventistcolleges.org
Find a complete list of all Seventh-day Adventist colleges and universities here. Features of each school are discussed in depth and reviews from current and past students are posted. Addresses and contact information for each school is also provided.
Adventist Christian Fellowship – www.acflink.org
Adventist Christian Fellowship is a site for Seventh-day Adventist college students studying on secular campuses to meet and connect. Available resources include campus ministry forums, a list of current Adventist Fellowship groups, and instructions for starting a campus ministry on a secular college campus.
Youth Ministry and Evangelism
Logos for Club Ministries and Youth Ministries
Club ministries and youth ministries logos can be located here.
Other Christian Resources