Meet Our Team
This department oversees Youth, Pathfinders, Adventurers, Camping, Young Adults and Public Campus Ministry for the churches and schools of the North American Division. We mobilize large networks of empowered local leaders for each of these ministry disciplines. We oversee the development of products, training, and many other services to assist leaders in accomplishing ministry in their local settings.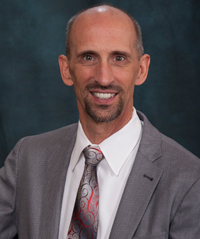 Tracy Wood

Director
Pastor Tracy was born and raised in Washington State. He attended Adventist schools as well as public education. He received his undergraduate education at Oregon Polytechnic Institute, Walla Walla University, and Union College in Lincoln, Nebraska. His graduate and postgraduate studies were completed at the Adventist Theological Seminary in Berrien Springs, Michigan.
He has experience in sales, engineering, architecture, and construction management. He worked as a pastor in the Oregon Conference for six years and conference youth director for ten years. In 2015 Pastor Tracy began serving at the North American Division in Youth & Young Adult Ministries.
Pastor Tracy is married to Angelina Cameron-Wood. They treasure spending time with their children and grandchildren. They enjoy outdoor exercise, hiking, flower gardening, backyard birding, riding their motorcycle, reading books together, and spending time with family and friends.
Tracy and Angelina are passionate about spending time with Jesus and helping others get to know Him more!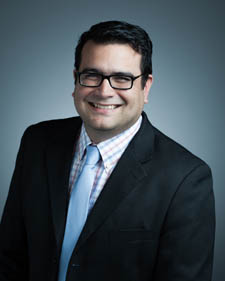 Armando Miranda Jr.

Associate Director
Pastor Armando Miranda Jr. is a Pathfinder at heart! He was born and raised in Mexico but for the last 19 years he has been living in the United States where he has pastored for the last 14 years. He is an invested Adventurer/Pathfinder/Master Guide. He is the official Club Ministries Director at the North American Division. And he is married to the beautiful Karen and they have 2 sons: Samuel and Andre and 1 daughter, Karen Juliette. His passion and goal is to see young people encounter Jesus and be transformed by His Spirit.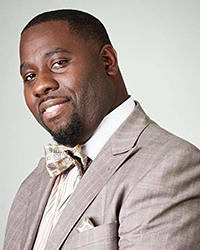 Pastor Vandeon Griffin
Associate Director
Pastor Vandeon Griffin was born in Greenville, MS. Pastor Griffin served as the Youth Pastor of the Ephesus SDA church in Greenville, MS for 4 years afterwards he was extended an invitation to serve as a pastoral intern at the NEW LIFE SDA church in Chattanooga, TN. He received his Bachelor of Arts Degree in Theology from Oakwood University in May of 2001.
Pastor Griffin was extended a call to the South Central Conference in May of 2001 upon graduation at Oakwood College. He matriculated to Andrews University Theological Seminary of Seventh-day Adventist by way of Berrien Springs, MI where he completed the requirements for the Masters of Divinity degree in July 2003.
Pastor Griffin served as a Pastoral intern while at Andrews University at the Highland Ave. SDA Church, Benton Harbor, MI. Upon completion of Andrews University, Pastor Griffin was assigned to the Ebenezer & Mt. Olive SDA Churches in Gadsden & Anniston, AL.
Pastor Griffin served as the Youth Director of South Central Conference for 10 years and President of BAYDA (Black Adventist Youth Director Association) for 7 years. He also served as the Director of Sabbath School/Personal Ministry and Prison Ministry of South Central Conference.
Currently, Pastor Griffin serves as the Associate Youth/Young Adult Director of the North American Division—Columbia, MD. He covets the prayers of the saints in this new assignment.
He has not made this journey in life by himself; he is married to the former Kimberly Tinson, who is an accounting graduate of the University of Southern Mississippi, Hattiesburg, MS. The Griffin's love for each other can be seen through the eyes of their precious angel Kalin K. Griffin. A High Schooler at Madison Adventist Academy.
Pastor Griffin has a passion to see people on fire for the Lord, doing what he has called us all to do "be a witness unto all nations and then shall the end come Matt. 24:14."