Prayer and Bible Study

The following ministries in the North American Division Youth Ministries Department have a primary focus on facilitating, training, and encouraging Prayer and Bible Study
PAUSE 2016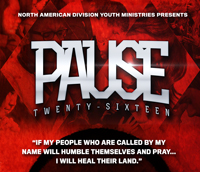 Pause 5 minutes to pray for
children
youth
unity
young adults
communities
you
Join us on the following dates - February 20, April 9, June 4, September 17.
PAUSE at 11 am wherever you are!
printable brochure from Dropbox | social media image
World Changers Prayer Congress ~ Just Claim It
The Just Claim It (JCI) Prayer Movement is about young people praying and claiming their cities for Christ. Come and be blessed by the Gethsemane experience, anointed speakers, Bible reading marathon, street ministries, leadership development, spiritual music, Biblically-based drama, exhibits, community outreach parades, recreation, and more -- JCI will change your life forever! Scheduled every other year.
2Pray JCI Youth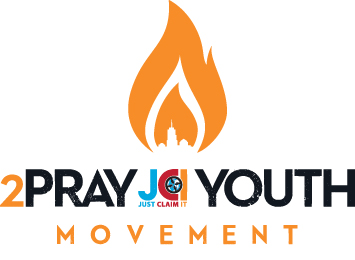 This is a resource kit for youth ministry leaders to use to create onsite prayer conferences and intentional prayer group experiences.
Pathfinder Bible Experience

Hundreds of our youth and Pathfinders enjoy the challenge of being pushed to the limits with this, game-like "Bible Bowl" ministry.
Resource manuals are available at www.AdventSource.org. For more information visit www.pathfindersonline.org
GODencounters
Young Adults empowered to worship, pray, lead, and serve.
More info: http://www.GODencounters.org
Prayer Huddle
We are empowering young people within their local churches to simply meet together after the worship service in their church, and huddle in prayer for themselves, their church, their ministry, their community. This is a student-led, student-empowered initiative.
Bible Reading Marathon
Just Claim It Prayer Congree attendees can attest to the power of meeting together to read the Bible from cover-to-cover. Learn "how" at the upcoming Just Claim It Prayer Congress, then return to your local church and empower others to join you in this epic marathon.
Previous Events:
Just Claim It -- Dallas Texas, 2007; Columbus OH, 2010; Greensboro, NC 2012; Miami, FL 2014; Ontario, CA 2016