About Us
This department oversees Youth, Pathfinders, Adventurers, Camping, Young Adults and Public Campus Ministry for the churches and schools of the North American Division. We mobilize large networks of empowered local leaders for each of these ministry disciplines. We oversee the development of products, training, and many other services to assist leaders in accomplishing ministry in their local settings.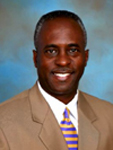 James Black Sr.
Director
Bio
Pastor James Black is a native of Savannah, Georgia. He is a graduate of Oakwood College with a Major in Theology and a Minor in Biblical Languages. He also attended the Andrews University Theological Seminary in Berrien Springs, MI.

Pastor Black began his ministry in the Southwest Region Conference where he served as youth pastor and senior pastor. He served as conference youth director from 1991-2000. His responsibilities included youth, young adults, pathfinders, adventurers, singles, NSO and camp ministries. During this same period he served as a member of the NAD Youth Committee and Secretary for the NAD Pathfinder Committee. He also served 4 years as president of the Black Adventist Youth Directors Association. This group is responsible for planning the United Youth Congresses that historically draws over 30,000 youth.

Currently he is serving his second term as the Director of Youth Ministries for the Seventh-day Adventist Church in North America. Many youth initiatives and been launched and training resources developed under his leadership. He organizes one of the largest bi-annual leadership training conventions in the world church with over 3000 leaders attending from around North America and the world. However, God has given him a vision to go deeper with today's youth. In March 2007, the 1st NAD World Youth Prayer Conference will convene in Dallas, TX. More than 50,000 young people will worship through prayer and mission service under the theme "Just Claim It." He is convicted that it is time for Adventist Youth to claim their entire cities for Christ.

Pastor Black is married to Maxine and they have 3 children; James Jr., Raquel, and Stefani. (They are the real youth department). He enjoys fishing, golfing, biking, boating, horses, and camping.

Pastor Black lives to show young people that JESUS truly is the WAY. His favorite saying is, "The quality of your preparation will determine the quality of your performance."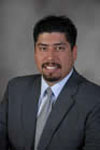 Manny Cruz
Associate Director

Bio
Pastor Manny Cruz was born in Tijuana, Mexico and at the age of 8 he and his family moved to Los Angeles, California where he lived until the age of 17. It was in Los Angeles that he and his family began attending the 7th-day Adventist Church. He was baptized at the age of 17 in Glendale, California. He received a Bachelor's Degree in Theology from the Universidad Adventista de Motemorelos, in Mexico.

Pastor Manny has been involved in Youth Ministry for over 15 years. His unique "Street Artists Ministry" has taken him all across the U.S., Canada and Mexico speaking to teens and youth about the power of God in transforming lives. Young and old have been blessed by Pastor Cruz's testimony of how God brought him out of a life of alcohol, gangs, and graffiti in the streets of Los Angeles to a life helping teens and youth. Currently he serves as the Associate Director of Youth Ministries for the Seventh-day Adventist Church in North America.

Pastor Manny is married to Melanie and they have 4 children; Carmen, Carolina, Caryn and Christen.
Support Staff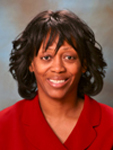 Gael Murray
Administrative Assistant