Equipping

In North American Division Youth Ministries, equipping in multi-faceted!  Youth and Children's Ministries leaders desire training in their ministries.  In addition Young Adults desire leadership for their varied church and community ministries as well as for leadership for Young Adult ministries.
1-on-1 Orientation

One-on-one orientation is offered to newly elected leaders on the conference and union levels. An invitation is extended to come to the SDA World Headquarters for a day. During your visit, we cover all the bases that will help you succeed. Travel expenses are usually shared by the local conference and NADYM.

Advisories
Let your voice be heard. There is an annual scheduled advisory for all leaders to attend. Although there is an agenda, the meeting is designed to give leaders an opportunity to voice their opinions, observations and concerns. All ministry leaders are members of their specific ministry advisory.
See schedule and download minutes from past advisories
eNewsletter:  'The Update"

The youth ministries "Update" is unique. Get the news from the leaders with a personal touch. Receive the latest information regarding all youth ministries and decisions that impact your ministry.
Share your news with us or just subscribe at Link.
Previous editions are also available here.
Ignition Young Adult Ministry Training

Young Adults are often an overlooked powerhouse resource that can help move the church forward.  Ignition is the Minsitry for and by Young Adults in the North American Divison.  Ignition provides resources, training, networking, and support to Young Adult Ministry leaders as well as young adults.
YPAC Leadership Summit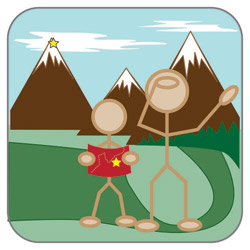 The SUMMIT provides over 16 hours of training with over 150 workshops to choose from and 10 hours of general sessions. Also, leaders have the benefit of attending the NAD YPAC Advisories to get official first-hand information on progress and developments in their particular ministry. Scheduled every other year, usually in association with the World Prayer Congress (JCI).
ReCharge 1-day Training

Not everyone can afford to attend a national leadership convention, so leadership comes to you. This one day intensive will inspire, educate, motivate and Recharge your ministry.

YPAC Committees
The NAD Youth Ministries Office is assisted by official committees voted by the North American Division of Seventh-day Adventists. Each union designates their representative for membership. The following are a list of the Committees assisting the Youth Ministries Office:
NAD Youth Committee
NAD Pathfinder Committee
NAD Adventurer Committee
NAD Camp Ministries Committee
NAD Master Guide Committee
NAD Youth Adult Advisory
NAD Adventist Christian Fellowship
Resource Development
Focus teams of successful practitioners and lay-leaders meet regularly to provide the most comprehensive resources for ministry.  If you would like to become a volunteer researcher or focus-team participant, please contact us for details.
NAD Youth Ministries Best Practices
Festival of the Laity
Each quinquinium this event brings together leaders from around North America.  The Youth & Young Adult Ministry track of seminars equips leaders for ministry service in their local church, club, and community.
Future Initiatives:
Leadership Retreat
Union and Division youth and young adult leadership and coordinators are invited to an upcoming retreat hosted by the North American Division.