Youth Pathfinders Adventures Camp News Updates
"The Update" eNewsletter, February 2013


Unique Experience

Occasionally, God allows us to be blessed in a unique way in order to better understand His will for our lives.

Earlier this week, we were blessed by the presence of 25 young adults from around North America. Most of these individuals were selected by their unions to participate in our Young Adult Retention Focus Group in order to give direction for establishing a new avenue for reaching their generation.

Unexpectedly, we were blown away by their commitment to Jesus, their church, each other, and the initiative to claim and reclaim their generation. With great enthusiasm, they have taken ownership of helping to create a new, young adult ministry agenda.

After 15 hours, over a two day period of prayer, honest and candid discussions, and the careful guidance of one of the best facilitators in the business, Dr. Chris Blake of Union College, the Lord blessed us with a foundation of information that could strategically and innovatively address and help resolve the dire issues and circumstances that our young adults currently face. This information will be presented as a recommendation at the NAD Young Adult Committee on February 10, 2013 in Chicago, IL, not as a top-down, "you must do it", kind of recommendation, but as an inspired proposal resulting from much heart-felt prayer and careful consideration.

Personally, I have advocated that we do not lose young adults, but rather senior youth who never become Seventh-Day Adventist young adults. To remedy this issue, we, the church, MUST start focusing on the spiritual needs of our youth much earlier in life, both in the home and the church. We MUST make available the appropriate bridges between childhood and youth, and between youth and young adulthood so that a solid spiritual and practical foundation is established to help keep them connected with Jesus Christ.

Perhaps, we have been more concerned about them knowing the 3 Angels Messages rather than the Jesus of the messages. It is dangerous to separate the two. After all this is what makes Adventism so special – our connection to Jesus and His message to save a dying world. By the way, stay tuned for a written article, regarding this topic, by NAD Vice President, Debra Brill in the Adventist Review.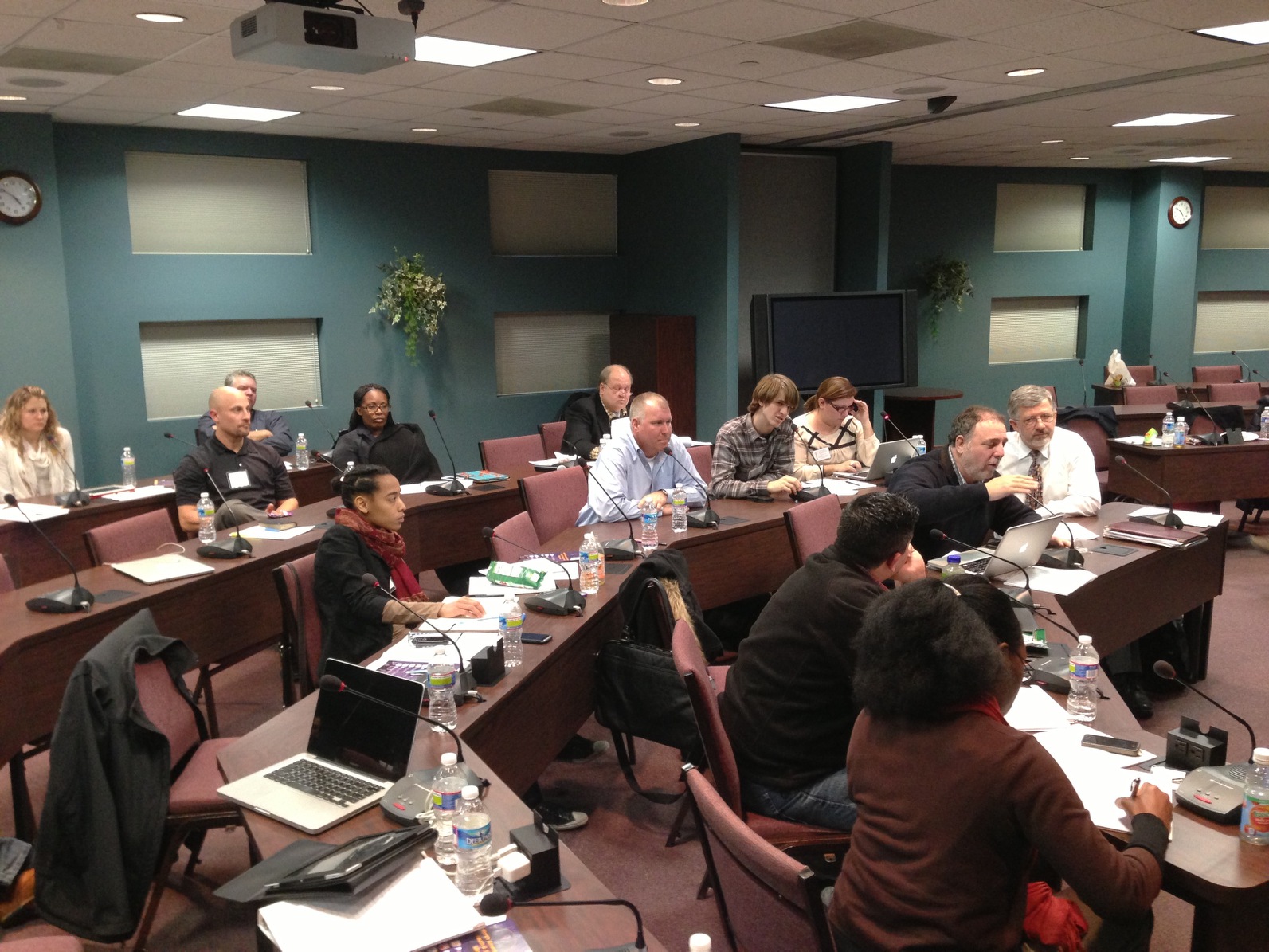 As I conclude this article, I sincerely solicit your prayers for our leadership and the young adult teams as we deliberately listen for instruction from the Lord. In addition, please pray that while in our pursuit of finding missing members of our fold, that we be equally determined to provide practical, relevant, and most importantly, biblical based ministries to those who remain. For we know that Jesus is coming soon, and it is both the church and His desire that no one, including our youth and young adults, be left behind (John 10:10).

Blessings,
Pastor JB
North American Division
Youth & Young Adult Ministries Director
Prayers
Teen from NCC Killed In Car Accident
Pastor Eddie Heinrich, Youth Director in Northern California, requests our prayers for the family of Morgan, a vivacious and involved teen who was killed in a car accident the evening of February 3. From Facebook -- "She was a beautiful, outgoing girl, and she touched more lives then she probably ever knew. She attended two of our academies, numerous youth events, and summer camp at Leoni Meadows where I had the privilege of baptizing her two years ago."
Travel Schedule
Pastor James Black:
February 5-7 - Canada Youth Advisory
February 8-9 - LUC Youth Congress
February 25-29 Hawaii Conference Leadership Convention
March 7-14 YPAC Committees / Symposium, Lincoln NE


SONscreen Festival
Filmmakers may be interested in attending the 2013 SONscreen Film Festival, April 4-6, at the Adventist Media Center in Simi Valley, California. Sponsored by the North American Division, the festival features professional workshops, screenings of inspirational films, and awards. For a schedule and film submission guidelines, visit www.soncreen.com, or call (301) 680-6428.


NAD Symposium "What About Caucasian Youth" Event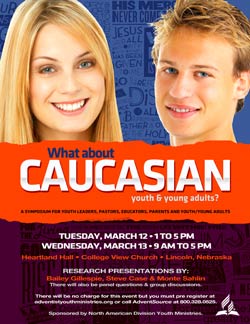 If you are planning to attent the NAD Symposium "What About aucasian Youth" in Lincoln NE, March 12-13, 2013, you must register.
Compassion Annual Rally -- Intentional Acts of Compassion NYC Event!
Compassion Annual Rally, New York City (March 22-24, 2013): Join 5,000 to 7,000 Adventist Young Adults, College and University Students, Youth, Pathfinders, Adventurers, Master Guides, and their friends and bless the City of New York with intentional acts of Compassion during the weekend of March 22-24, 2013.
During the Compassion Rally you will be able to reach out through many different projects to those in need in the Capital of the World and the Super Storm Sandy affected areas. Young Adults and Youth from several states and countries of the world will participate together in the projects.
There will be at least one young adult from each Division of the World Adventist Church present to reach out to the big city. We will also be joined by BAYDA's iServe Moment. If you are coming from out of town and would like to be hosted in one of our churches or schools, please contact us.
Become part of the Compassion Movement, which calls for Adventist Youth and Young Adults to live a 24/7, 365 days, lifestyle with the priorities of Jesus, because Actions speak louder than words.
For more info: www.compassion-now.org or call (978) 368-8333
NSAU Archaeology Students Stir Global Debate on King David
Work in Israel by students at Southern Adventist University has helped move the needle in the debate over whether King David was the significant ruler described in the Bible or a minor figure in Near Eastern history. Read More...

For Conference Leadership
Info About YPAC Meeting & Symposium
Here is a registration link specifically for Conference Youth Directors, Associate Directors, Committee Members, Focus Group members and Area Coordinators. If you are planning on attending the Caucasian Youth Symposium please DO NOT register here, but rather register for the symposium.

YPAC Committee Registration

Here is a link to the Union College Ortner Center and Hampton Inn. We are asking for individuals to make their own reservations. UPDATE -- Union College Ortner Center no longer has availability!

Union College Ortner Center (No longer available)
(Youth Ministries Committee)

Hampton Inn Registration (Ask for Union College rate)

Also, we need you to help us get the word out about the Symposium "What about Caucasian Youth?" This is a free event but everyone needs to register including all YPAC directors and committee/advisory leaders.

Symposium Registration

General Conference Youth Ministry
General Conference Global Youth Day March 16, 2013
How are you going to make Global Youth Day special in your church and community?

Tips from the website include:

Make a list of prospects, identify true needs, go for meaning over money...and many more!
Do you need some more resources? A community to connect with?
Read More...
Promotional GCGYD Video


World Conference on Youth and Community Service WCYCS 2013, Praetoria, South Africa, July 1-13, 2013
Pray for WCYCS and those from North America attending this event.
Living It Public High School Ministry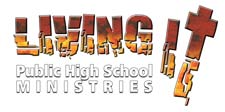 Video's for Your Ministry -- William Penick
Living It offers online/inbox devotionals, resources, and videos, a monthly newseltter and more at www.livingiths.org.

Willaim Penick wanted to "head to hell" as a 16-year old, making decisions he would later regret. Sports, girls, and alcohol all were temporarily attractive....but none of these things satisfied him....
WAU Choral Festival
Washington Adventist University (WAU) extends an open invitation attend to the 2013 Choral Festival. Academy students from across the Columbia Union will perform a sacred concert alongside the Columbia Collegiate Chorale and the New England Youth Ensemble Friday, February 8, at 7:30 p.m. at the Spencerville church located at 16325 New Hampshire Avenue in Silver Spring, and again during the Divine Worship service at the Sligo church located at 7700 Carroll Avenue in Takoma Park, on Sabbath, February 9 at 11:00 a.m. The festival features music by Tchaikovsky, Mozart, Mendelssohn, Rutter and Vivaldi. Questions? Call (301) 891-4126.
Generation Rain
Generation Rain High School Spiritual Retreat, "Our Story—His Story," planned for February 8-10 at Mount Aetna Camp and Retreat Center in Hagerstown, Maryland. J "The Phoenix" Mendoza is the featured presenter. The $38 fee covers lodging and meals for the weekend. Commuters (no lodging) pay just $15. Visit www.generationrain.com for details.
New York City Area Campus Ministry Conference
February 15-17
For more info ACF NY
Connect 2013: What's Your Story?
March 1-3
Connect is a campus ministry conference hosted by the Georgia Cumberland Conference of Seventh-day Adventist's campus ministry department. Featured speaker is Angelo Grasso, chaplain and director of campus ministries for Boston area ACF. The weekend is a time of fellowship, worship and discipleship. Cohutta Springs Camp is a new location for this annual event. For more information go to: Connect
Figuring Out What to Do With Your Life
Graduation is the goal we are all working for in college, but it can also be one of the scariest times in our life when we are not sure of the next step. Check out these helpful suggestions by Shannon J. Harmon in the October issue of Relevant magazine on sorting through the challenges of finding your professional purpose in - and beyond college. Check it out!
Can We Talk?
The Adventist Review created a who issue recently concerning the ongoing "conversation" that could take place between Christians and Atheists. Check it out.
InSpire 2013:
April 27, 28
InSpire is a web community where Seventh-day Adventist members gifted in and passionate about the creative arts can share their ideas and creations in a collaborative way. Songwriting, drawing, painting, photography, sculpture, poetry and more can be used in powerful ways to convey God's message of hope and healing to our churches and surrounding cultural environments.
This website, by Pacific Union Conference Church Support Services, represents an intentional effort to stimulate dialog and creative engagement in mission among Adventist artists. Visit inSpire.


ACF Today Monthly Newsletter
We can't list all the resources you would receive on a monthly basis if you took the 20 seconds to sign up! Even YOU can take 20 seconds! Sign Up Now!
New Adventurer Logo Patch Proposed
At the 2012 Adventurer Advisory Meeting we voted 1. Motion: Create a single graphic to represent all 6 class levels in the Adventurer ministry. Motion passed.
Now we need your creativity and ideas -- what might this logo look like? The Focus Group would like for the patch to have NO CLASS insignia - so that if adopted it could be used worldwide (Little Lambs and Eager Beavers in the NAD, Joeys and Armadillos in SPD, etc.
Submit ideas and proposals to the Adventurer Facebook page!

Paper Zoo Animals Craft
Folding Paper Zoo Animals allow for a variety of storytelling situations! What did the Zebra experience on the ark? What did the elephant think the first time help trumpeted? These folded animals are easy to print off on colored stock paper, color the highlights, fold & stand and use in such awards/chips/stars as:
AWARDS
Environmentalist - #2 - List 3 animals that are endangered Friend of Animals - could substitute for #4 & #6
Habitat - could make a diorama with them to illustrate a habitat

CHIPS
Animals - could substitute for #2, 3, or even #4

STARS Zoo Animals - #4 or could make a lot of them and make a zoo (#3 - play a game)
Club Worksheets
Lisa Gary, NAD Adventurer Ministries Volunteer Coordinator, has developed a lengthy list of resources for Adventurer ministry, including this helpful Club budgets worksheet.

KidsMinisryIdeas.com by R & H
This site sometimes is confusing, sometimes the links don't make any sense, but once you've figured it out, there is a lot of cool stuff for Kids Ministry available here. Take a look again "for the first time."
Resource Link
SCC Conference Hosts Adventurer Event
Adventurer Family Fun Weekend
May 3-5
Shocco Springs Baptist Conference Center
1314 Shocco Springs Rd.
Talladega, Alabama 35160
Register Online www.sccyouth.info

PBE Congratulation!

Area Events across the North American Division are over and hundreds of clubs have advanced to Conference events. These Conference events take place on / about February 24, 2013. Please pray for these Pathfinders as they continue to memorize "The Word."
Have you seen our PBE resources?
Download the Study Guides and Coach Tools at http://bit.ly/Q5uxui
All Things PBE 2013


FB -- Mission Report
The Willow Brook Pathfinder club offers mission updates and other reports on their Facebook page, such as this one from Jan 6, 2013:"Today we delivered over 100 pairs of shoes and about 2000 items of clothing to Adventist Refugee families now living in Syracuse, NY. Thanks to all those who donated, to Darlene Milam, Tyler Milam, Ethan Fishell, Zachary Westfahl, Thomas Wootton, and Faith Wootton for helping out, and special thanks to Raymond Hickman Jr for driving 11 hours today."

What role is Facebook/Social Media playing in your club?


5 or Age 10 Survey
We continue to seek input from any and all Pathfinder leaders on the pros and cons of the current entry requirement for Pathfinders that states "participants must be in at least 5 grade." In earlier times, the requirement was "participants must be in at least grade 5 or 10 years of age." Please send your views and experiences to Glen Milam, NAD Pathfinder Coordinator (Volunteer) at This e-mail address is being protected from spambots. You need JavaScript enabled to view it . In the subject line, please say "Grade or age."
Pathfinder Dropouts?
What reasons to Pathfinders give for why they drop out? In your experience, are these reasons accurate, or are there other unspoken reasons. If so what are they? If you can, give some sort of statement on frequency of these issues. We recognize that the two most common answers are that they "aged" out or that they moved away. You can include those in your considerations, but it is the other reasons that really interest us.

Please send your views and experiences to Glen Milam, NAD Pathfinder Coordinator (Volunteer) at This e-mail address is being protected from spambots. You need JavaScript enabled to view it . In the subject line, please say "Why they left."
International Pathfinder Camporee
August 11-16, 2014

It's not too late to enter the FFIC Theme Song Contest!

The deadline for submissions to the contest is September 1, 2013. If your submission is chosen, you could win:
Two (2) free tickets to the camporee!

The honor of having your music become the 2014 Forever Faithful International Camporee Official Theme Song!
Please contact This e-mail address is being protected from spambots. You need JavaScript enabled to view it or This e-mail address is being protected from spambots. You need JavaScript enabled to view it with any questions or for more information.
More info: Camporee.org
Top Apps
We have reviewed several tablet apps that you might find useful for your ministry
Google Drive
You have likely used Google Drive (formerly Google Docs) on your desktop. Now you can access your Google cloud docs, spreadsheets, and much more through the app.
We use this app for ANY document which requires shared input or when "keeping up with versions" would be a problem. Staff meetings are harder to get into our busy club schedules, but with the "share" feature of the Google Drive cloud/app you might not need as many!
Price: Free

GC Youth
This slim app simply gives you the Adventurer award and Pathfinder honor requirements for nearly all the awards & honors, including those specific to NAD, SPD, and other divisions.
Price: Free

YouVersion Bible
Unlike most Bible apps that require that you purchase individual versions of different Bible versions, modern versions such as NKJV, NIV, WEB, and many more are available not only when connected 3G/4G and wifi, but also downloadable to be accessible when not connected. The only shortcoming? No word search feature. This app is rated one of the "Top 10" free downloads on itunes.
Investigation Station -- Adventist VBS Program
Investigation Station: The Genesis Factor, is a new Vacation Bible School (VBS) Program developed by the North American Division Children's Ministries department. Research shows that VBS is an effective evangelistic outreach tool.
Explore the six days of creation; Sabbath, a day of rest; Sin, the big mistake; and the Flood in this investigation of God's Word. The kit includes a music CD featuring tracks in three versions—traditional, gospel and contemporary.
For additional information or to order, contact the AdventistBookCenter.com
Grow Your Own Geodes
Whether you're working on an inside project to help you preparing for the Pathfinder Honor or the Adventurer Award, growing geodes (and crystals in general) is A LOT of fun, and rather inexpensive.
There are two sites that should you how in slightly different ways:
SDNHM.org and for the realistic Faux Geode look Hometrainingtools.com
GodTube -- a filtered YouTube Alternative

GodTube works and acts like YouTube, but the content is Christian, filtered, and catalogued carefully. You won't have to worry about what your group or club MIGHT see in the ads or "next video" links here (like you often do on YouTube). There are thousands of videos, among this inspiring interview by Oprah of a Christian speaker with neither arms nor legs!
Youth Pastor: The church, located near Spring Valley Academy in Centerville, Ohio, is seeking a Youth Pastor. They are looking for a Youth Pastor specialist who can minister to young people 13-30, while realizing that a smaller target group is more realistic. More Info: Contact This e-mail address is being protected from spambots. You need JavaScript enabled to view it .
Steve Hamilton as the new Youth Director to Rocky Mountain Conference. We pray that his ministry in RMC will be as vibrant and invigorating as possible.
Steve is a active outdoors-person. He is also the proud father of three lovely children.
Welcome to the team Steve!
Mark and Heidi Hartman.
The Hartman's have worked as year around staff at Camp Blue Ridge for several years. Mark has filled a variety of roles as year around staff, including leading the horse program, general maintenance, and this past summer was Assistant Summer Camp Director. Heidi also has a wide range of skills that can be used at camp.

Mark/Heidi Hartman
Home 540 377 9329
Cell 540 470 7458 - they have poor cell coverage at the camp so leave a voice mail
Office 540 377 2413
Joseph Frescino
Desires a full-time position in Youth/Music Ministry, using his gifts of leadership, and passion for service and music, to lead young people into an intimate relationship with Jesus Christ.
View Resume
Contact: Joseph Frescino This e-mail address is being protected from spambots. You need JavaScript enabled to view it




In Closing...
First, we hope to see you at the Caucasian Youth Symposium in Lincoln next month. However, most of all you pray for your success in ministry regardless of where you are, or how many young people you do ministry with and for.
May God truely bless your ministry this month.
Remember you can always tell us how God is blessing you and your ministry on our facebook pages (links in the newsletter menu).


The NAD Youth/Young Adult Ministry Team
Page 1 of 6